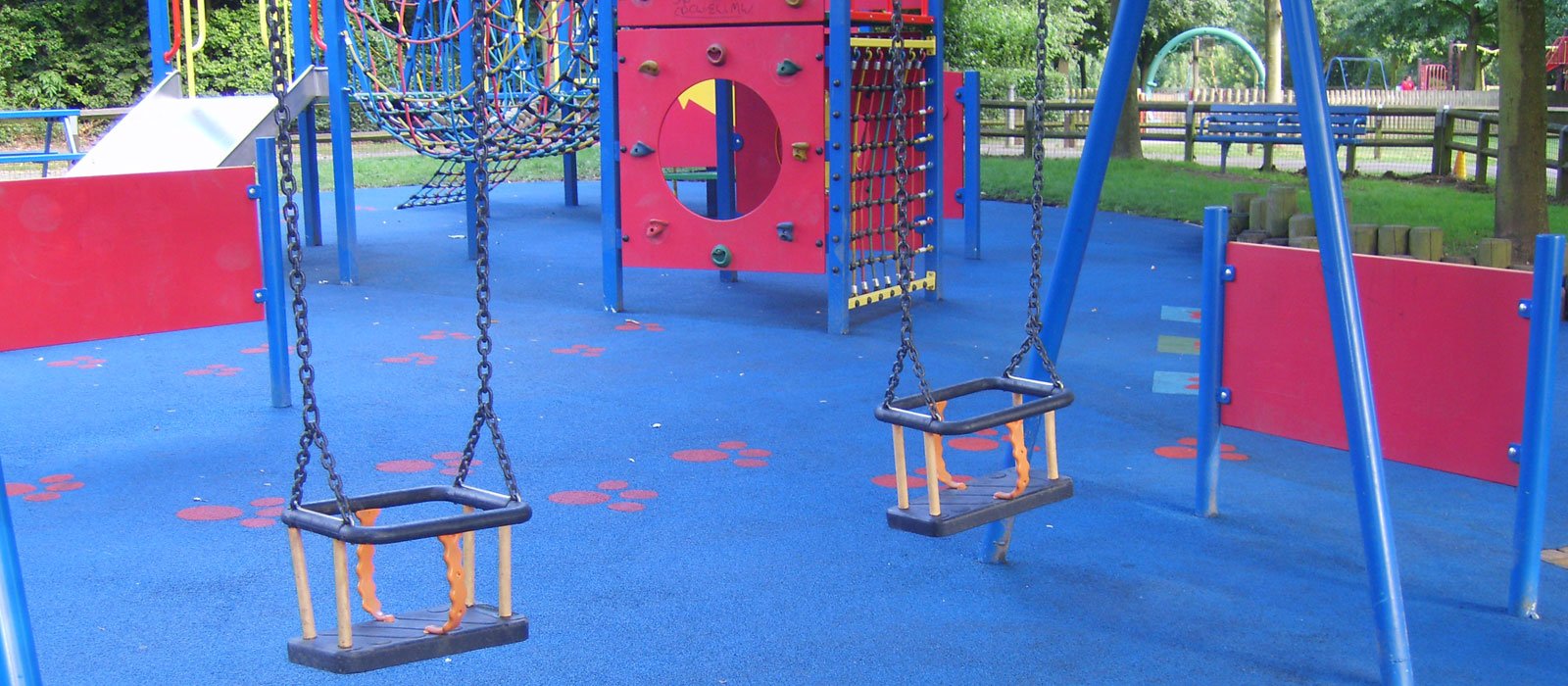 Playground Cleaning / Wet Pour Rubber Playgrounds
At HPS we strive to 'be the best' at what we do. This is why we have invested, and continue to invest in the latest professional pressure cleaning and steam cleaning equipment on the market in order to leave every job looking its very best.
Cleaning wet pour rubber playgrounds are more specialist than cleaning block paving for example. They require different machinery and techniques to properly clean them and just that little bit more elbow grease. These surfaces are more prone to dirt and moss build up than ordinary paving, well, that is to say that the dirt shows up more as they tend to be bright colours (a bit like a child's painting) as opposed to a dull grey tarmac surface for example.
Whilst we are there cleaning the flooring, we can also clean any swings, slides, climbing frames and any other street & playground furniture / obstacles at the same time further improving the look and feel of the area.
Our typical customers are usually:
Hotels
Schools
Hospitals
Nurseries
Local Councils
Shops and Leisure Centres
Property Management Companies
Local Parks
The machinery we use really is the Rolls Royce of the pressure washing world blasting the competition out of the water. Our hot water pressure washers have an output of up to 30 litres per minute of superheated water to temperatures of 90-150 degrees centigrade and operate at a pressure of up to 350 bar (5,000 psi). To put that in perspective, your average car tyre will be inflated to approx 40 psi pressure and your average kettle will boil 4 litres of water in approximately 45 seconds to a minute. Our boilers will boil more than 30 litres of water every minute all day long and will even go hotter still to create steam where needed!
All our equipment is petrol / diesel powered and so we never need access to electricity at all. We have arrangements with all local authority's and water boards and have permission to use stand pipes for accessing water from fire hydrants where necessary. In other words, we are completely self-contained. You, the client, don't even need to be present whilst the work takes place, unless you want to of course.
We realise that our commercial clients will have different requirements to those of our residential clients. We can be flexible and will try to work around your needs. We regularly work out of hours i.e evenings, nights and weekends if working throughout the daytime is not practical. Just tell us your requirements and we'll do our best to accommodate you. We can also provide risk assessments, method statements and DBS checks for those who require it.
We really will leave every job looking its very best! We have never had an un-impressed customer but don't just take our word for it. Please take the time to view some photos and videos of our previous work on our Facebook and Checkatrade pages.
We are fully trained and insured with both Public Liability and Employers liability cover up to the value of £10,000,000