Gutter Cleaning & Un-blocking Essex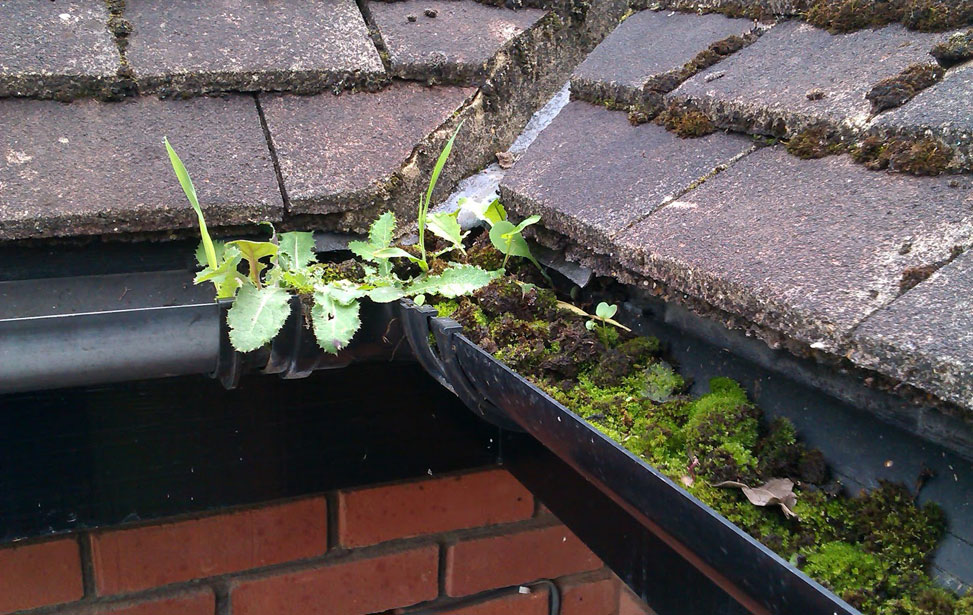 Blocked gutter clearance in Essex
Every property should have their gutters cleared out on a regular 2-3 year cycle depending on your local conditions. If you live in a wooded area or you have a North facing house with moss on your roof then once or twice per year may even be necessary. However we know that in the real world most people only have their gutters cleared out when there is a problem.
We have invested in some very new technology which allows us to literally 'hoover' out all the moss and other debris that may be lurking within your gutters from the safety of the ground. We can reach over conservatories and extensions and can go up to a height of approx 3 floors.
Gutter Cleaning Rough Price Guide
Small Bungalow £75.00
Large Bungalow £95.00
Average Terrace £95.00
Average Semi £125.00
Average Detached £125.00
Large Detatched £150.00+
Downpipe Blockage £75.00
For larger properties with outbuildings, please phone for a quotation. Alternatively for commercial and industrial customers please see our dedicated commercial gutter clearing page.
The main cause for blocked gutters is balls of moss rolling off the roof tiles and into the gutters following rainfall. If you have a lot of moss on your roof then perhaps take a look at our roof cleaning page for more information on this. However, if you do not want the expensive of having your roof cleaned then at the very least you really need to have your gutters cleared out on a regular basis to prevent future blockages.
We really will leave every job looking its very best! We have never had an un-impressed customer but don't just take our word for it. Please take the time to view some photos and videos of our previous work on our Facebook and Checkatrade pages.
We are fully trained and insured with Public Liability cover up to the value of £10,000,000
We will always give you a quotation, not an estimate, so the job will cost what we say it will cost, no hidden charges or extras. If it takes longer to clean than we thought it would then that is our problem not yours. Remember, the quote is free and there is no obligation.