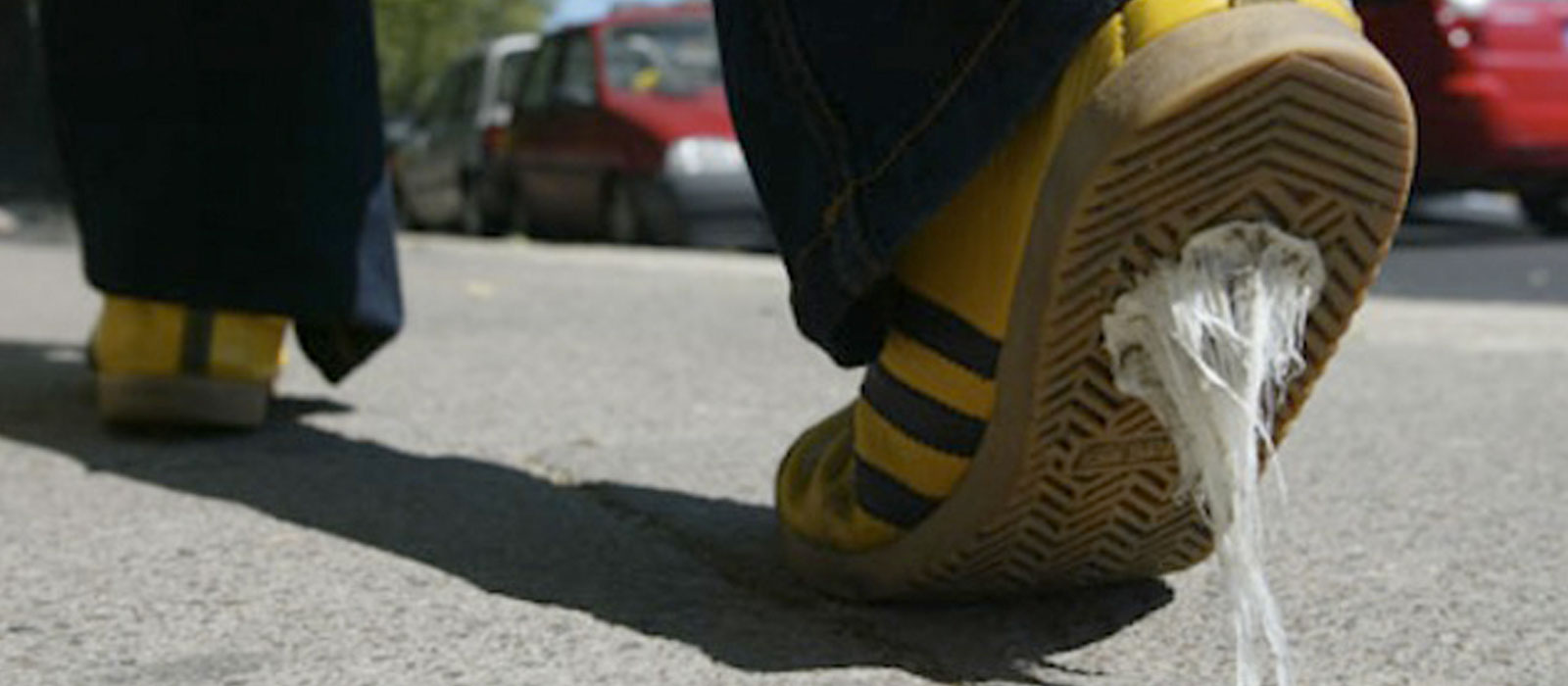 Chewing Gum Removal Services.
At HPS we strive to 'be the best' at what we do and so, have invested, and continue to invest in the latest professional pressure washing and steam cleaning equipment on the market so as to leave every job looking its very best.
Removing chewing gum from hard surfaces like paving and roads is very specialist and requires a lot of extra knowledge and equipment. Wherever there is a high volume of foot and or car traffic constantly squashing the gum into the ground, removing the gum can be seemingly impossible. Unless you have the additional machinery to heat the water in which you are using to very high temperatures.
Without using hot water / steam there is only so much that can realistically be achieved. To use cold water would mean using the pressure washer on full power and at very short range. Not only can this damage the surface if used too aggressively but it will take a lot longer too and at the end of the day, the gum still won't be 100% gone.
Video Explainer
The machinery we use really is the Rolls Royce of the pressure washing world blasting the competition out of the water. Our hot water pressure washers have an output of up to 30 litres per minute of superheated water to temperatures of 90-150 degrees centigrade and operate at a pressure of up to 350 bar (5,000 psi). To put that in perspective, your average car tyre will be inflated to approx 40 psi pressure and your average kettle will boil 4 litres of water in approximately 45 seconds to a minute. Our boilers will boil more than 30 litres of water every minute all day long and will even go hotter still to create steam where needed!
Using this machinery allows us to cut through the dirt and grime, and more importantly, the chewing gum as if it were a hot knife through butter! Don't believe us? Then give us a call. We are always happy to clean a small test patch for free at the time of giving a quote as a demonstration. The results speak for themselves!
All our equipment is petrol / diesel powered and so we never need access to electricity at all. We have arrangements with all local authority's and water boards and have permission to use stand pipes for accessing water from fire hydrants where necessary. In other words, we are completely self-contained. You, the client, don't even need to be present whilst the work takes place, unless you want to of course.