Warehouse Gutter Cleaning in Essex
Commercial Gutter Cleaning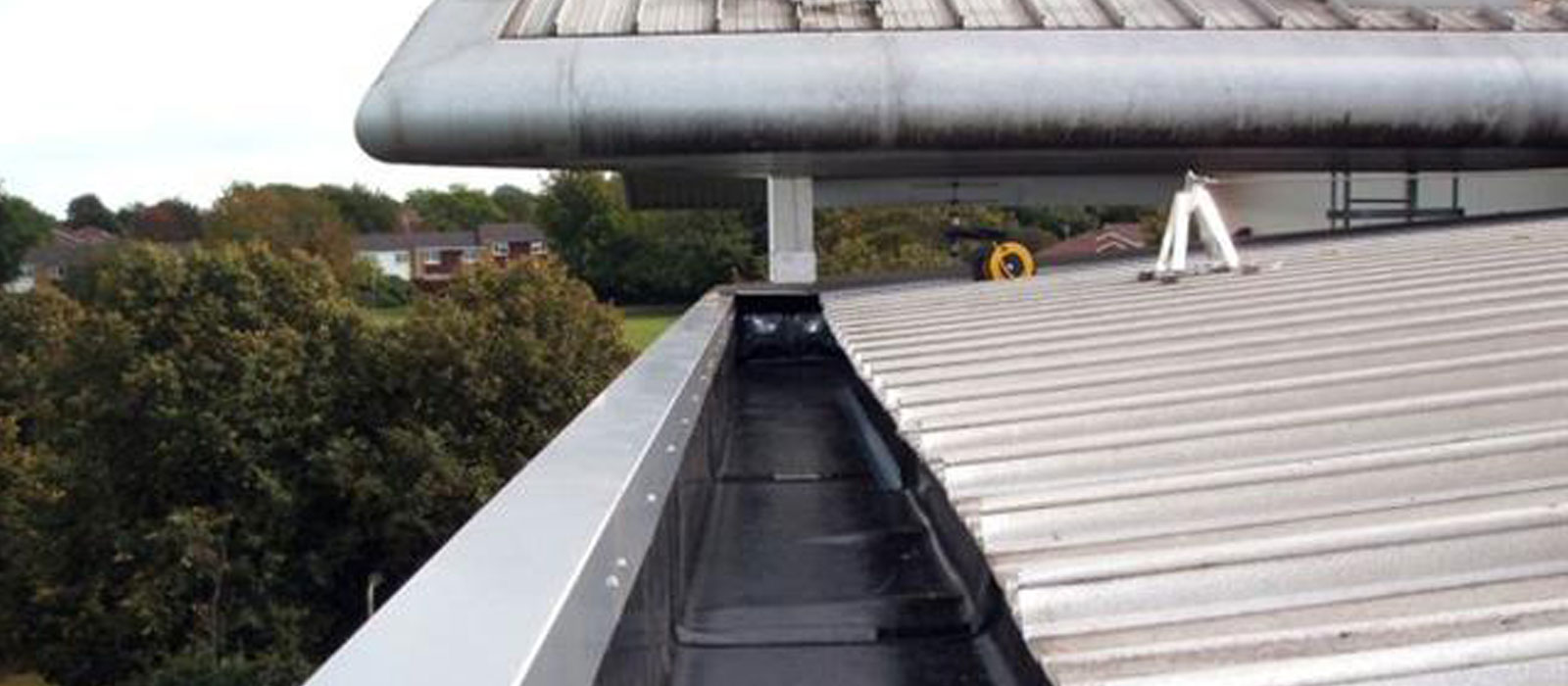 Commercial Gutter & Downpipe Cleaning & Un-blocking Essex
At HPS we strive to 'be the best' at what we do. This is why we have invested, and continue to invest in the very latest high rise gutter vacuum cleaning equipment on the market. This equipment allows us to literally 'hoover' out all the dirt, moss, leaves and other debris from within your gutters and all from the safety of the ground. We can even remove tennis balls that may be blocking downpipes!
Using super lightweight carbon fibre poles connected to an industrial vacuum cleaner we can easily reach up and over obstacles that might otherwise have been in the way for cleaning via the traditional method of working off a ladder. Whether that be, extensions, fences, bin stores, skips etc. We can usually reach over all of these, saving the need for potentially expensive access equipment.
For some jobs however, there will be no escaping the need for some kind of access equipment. If the gutters are simply too high or in hard to reach areas, we can arrange for any necessary cherry pickers or scaffold towers etc.
We also un-block downpipes don't forget! Never a job too small.
Whatever type of gutters you have we can clear them out for you. Whether it be small plastic domestic style gutters, concrete gutters, valleys or big metal industrial gutters, we clean them all. Even the very hard to access gutters can be cleaned. After all, 'where there's a will, there's a way.'
We realise that our commercial clients will have different requirements to those of our residential clients. We can be flexible and will try to work around your needs. We regularly work out of hours i.e evenings, nights and weekends if working throughout the daytime is not practical. Just tell us your requirements and we'll do our best to accommodate you. We can also provide risk assessments, method statements and DBS checks for those who require it.
We really will leave every job looking its very best! We have never had an un-impressed customer but don't just take our word for it. Please take the time to view some photos and videos of our previous work on our Facebook and Checkatrade pages.
We are fully trained and insured with both Public Liability and Employers liability cover up to the value of £10,000,000